15% Off Repairs*
*For Care Plus Advantage MembersLearn More
---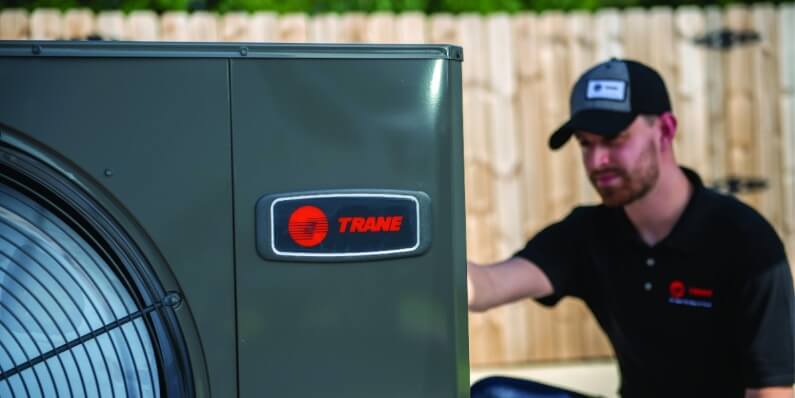 Professional HVAC Repair, Installation and maintenance Servicesin Anderson, Redding, Red Bluff, Palo Cedro, Shasta County & Surrounding Areas
Heating and air conditioning are essential to your home comfort. Cascade Comfort Services, Inc. is your go-to HVAC contractor when you need installation, repair and maintenance services in Shasta County, CA. When you entrust our team to create a comfortable house for your family and friends, we'll exceed your expectations.
Residential and Commercial HVAC Services in Shasta County, CA
---
Our service technicians have ample experience working in various residential and commercial settings. No matter the scope of your service request, we can handle it. Here are the HVAC services we have the training, experience and certifications to complete:
Custom sheet metal fabrication services
Sell and install HVAC systems for residential new constructions
Duct and dryer vent cleaning services
Light commercial HVAC installations and repairs
Seasonal tuneups and an HVAC maintenance program
Air Conditioning
Services
We can help you beat the heat by completing quality AC installations and repairs that maximize cooling efficiency and comfort. Our air conditioners installations include money-back guarantees, and we offer 24/7 emergency air conditioner repair service.
Furnace
Services
If you need a furnace installation in a new residential construction, let us handle the job. We carry an exclusive selection of the most energy-efficient furnaces available. If you need furnace repairs or maintenance, we're available around the clock to help.
Ductless HVAC
Services
Ductless mini-splits install easily and offer energy-efficient heating and cooling capabilities. That's why they're so popular among homeowners in Shasta County, CA. Our service technicians specialize in ductless HVAC installations, repairs and maintenance.
Heat Pump
Services
Heat pumps offer higher heating efficiency ratings than furnaces and can cool your home like an air conditioner. If you want to install a heat pump in your home or business, we can help. We also specialize in heat pump repairs and maintenance.
Indoor Air Quality
Services
We carry and install all the air-cleaning technologies you need to breathe cleaner and healthier air inside your home. We also specialize in duct and dryer vent cleanings. With our IAQ services, you'll drastically reduce the particle pollutants in your air supply.
Sheet Metal Fabrication
Services
Are you building a new home in Shasta County, CA? To maximize heating and cooling efficiency, let us handle your HVAC installation. We provide custom sheet metal fabrication services, ensuring the HVAC system we install is the perfect fit for your new house.
Light Commercial HVAC
Services
An HVAC system can make or break your business. It all depends on how much you invest into installing the right system and caring for it. With our commercial HVAC installation and maintenance services, you won't worry about poor performance.
To schedule HVAC services in Anderson, Redding, Red Bluff, Palo Cedro or the surrounding areas in California, contact Cascade Comfort Services, Inc. today.
Cascade Comfort Services, Inc. is a Reputable HVAC Company
Cascade Comfort Services, Inc. is proud that we've helped homeowners optimize their indoor climate control since 1986. That's a lot of heating and air conditioning installations. When customers come to us, they know we'll satisfy them because we:
Have the best service department that treats customers like family
Offer 24/7 emergency heating and air conditioning repair service
Guarantee quality products and services at fair prices or your money back
Match the price or refund the difference within 30 days of installation
Dispatch NATE-certified service technicians to your home or business
Are a trusted Trane Comfort Specialist with decades of experience